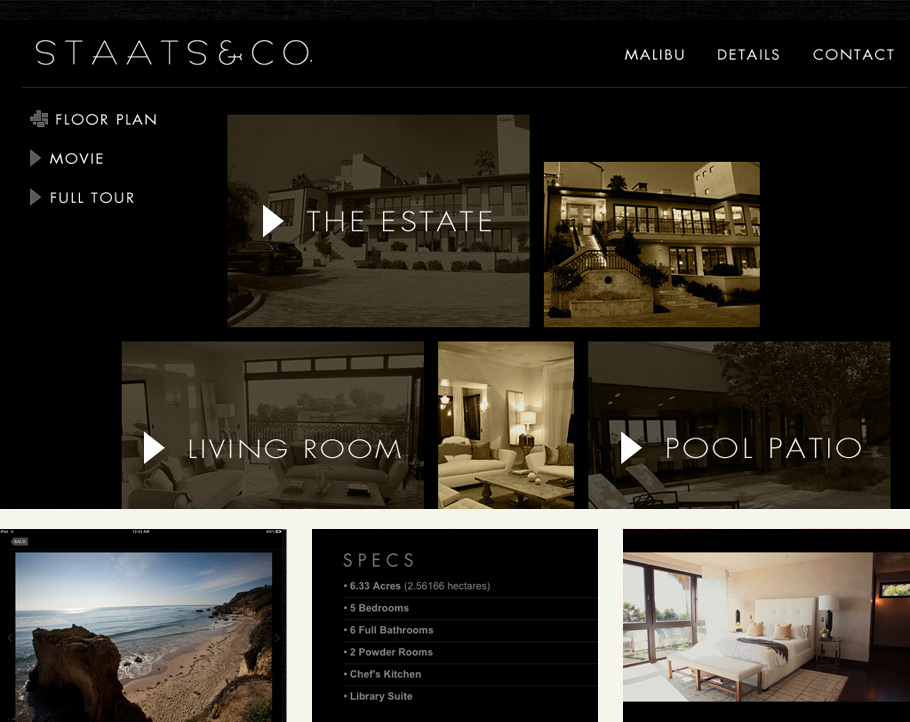 Staats & Co. / Carbon Mesa
How do you sell a $30m home?
Like this: Hire a Hollywood production company and director to create a story around your Malibu location. Working with boutique production house Hello! on behalf of Staats & Co., Sudjam helped bring director Graham Henman's short The Spider and the Fly to life in the form of an iPad app. Ten iPads, each preloaded with the app and film, were given out to discerning clientele.
The app offers a virtual tour of the home, floor plans, local venues of note, and breathtaking footage of the entire Carbon Mesa property. A special message from the home's owner DeeAnna Staats wraps up this unique approach to marketing premiere real estate.
Initially intended for specific buyers, the app was then released on iTunes. Due to the uniqueness of the promotion, the home and app have received a lot of media attention, being featured on E! News as well as in Wired and Mashable.
Download the app here.