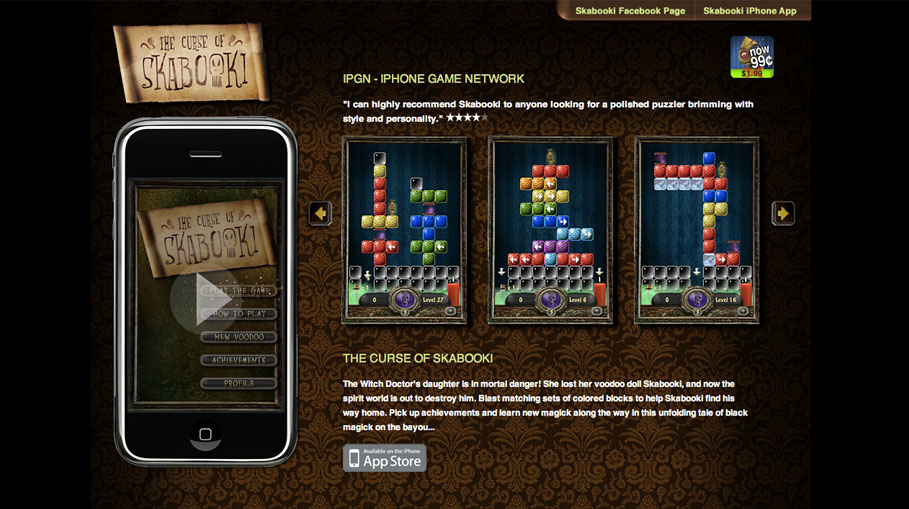 The Curse of Skabooki
A fun game where Baron Samedi has stolen Skabooki, the voodoo doll of the witch doctor's daughter. Without the magic of her voodoo doll, she is in grave danger. Touch puzzle blocks to guide Skabooki to safety through a hundred fun and challenging levels. Unlock new level packs to continue Skabooki's adventures.
Download the game here.