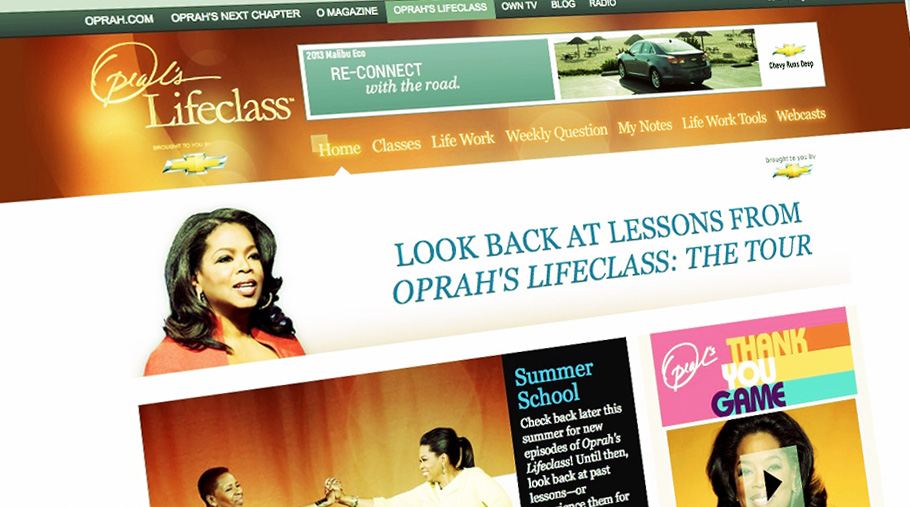 Oprah.com
Oprah's Lifeclass Tour & Next Chapter sites inspire people to live their best possible lives. The site has become the go-to destination for original series and content around both properties.
Each website is designed around the inspirational core theme of the shows, and connect with others in the communities while sharing stories and thoughts of inspiration. Sudjam created a CMS-controlled question section:
1. A new question is posted daily.
2. Users who respond see their answer posted to the community wall.
3. Google Maps displays the region where the responses come from.
Visit the sites: