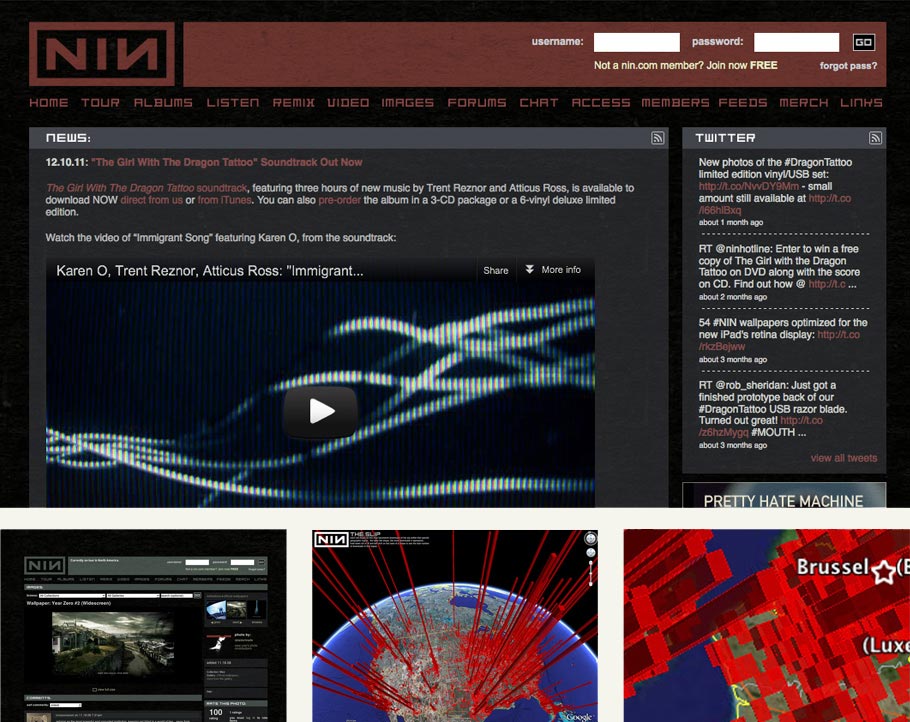 Nine Inch Nails
NIN.com
Sudjam works with one of the world's most digitally savvy bands to deepen the connection with their ravenous fans and forge an unbreakable bond:
Remix.nin.com. Fans are granted access to over 25,000 full-resolution audio tracks for remixing, uploading and voting. A unique Flash-based algorithm displays content.
Tour.nin.com. Users track the band while on tour using Google Earth Media. A simple way for fans to upload tour images they capture by integrating with their YouTube and Flickr accounts.
Forum.nin.com. One of the most popular sections of this community-moderated experience, fans fully engage with each other.
Access.nin.com. A GPS-based feature, Nearby, allows fans to see other fans in their vicinity.
To coincide with the album release, Sudjam used Google Maps to create a real-time visualization of user download activity around the world. The site was so popular that website traffic peaked in excess of 4GB during downloads of the album. The entire website is modular, using internal web services for seamless communications between various aspects of the site.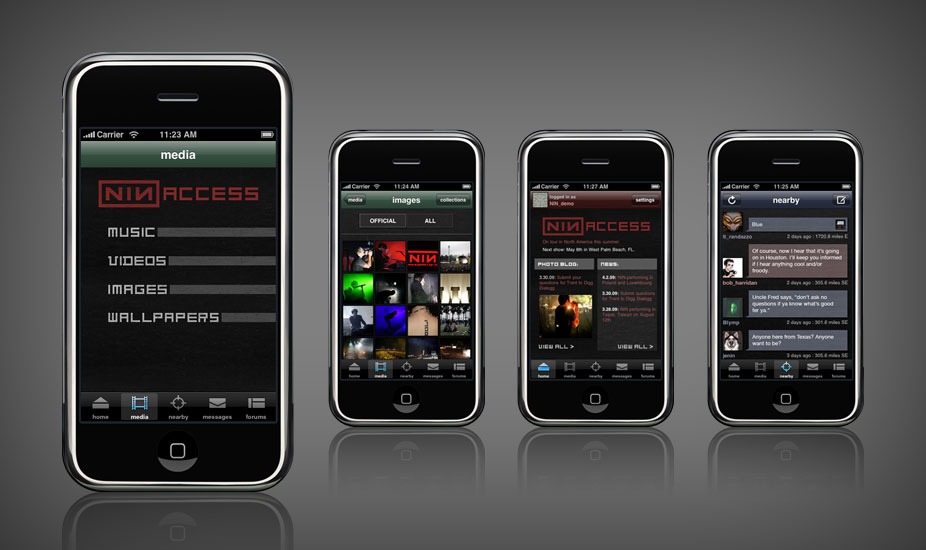 NIN:ACCESS iPhone application
First released for the iPhone and iPod Touch in April of 2009, the official NIN iPhone application allowed users to access news feeds and personal inbox, as well as view and share audio, video, and graphics. Users could listen to NIN tracks via streaming podcasts. A notable feature was the utilization of Google Earth to expand the global NIN community: In the Nearby section, users could broadcast their location and facilitate interaction between fans via location-based messaging.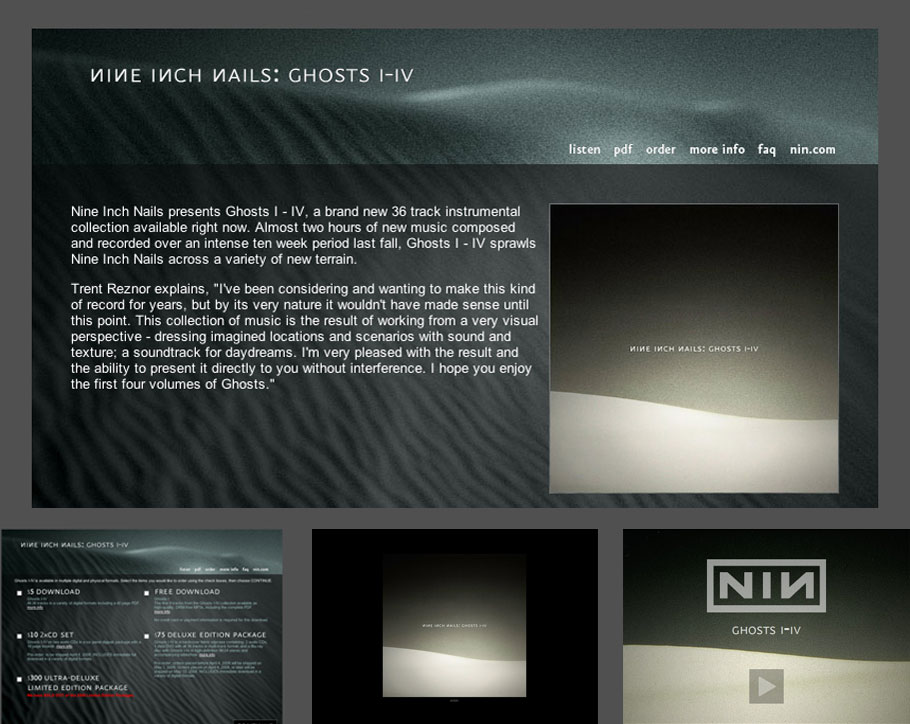 NIN: Ghosts
For the release of Ghosts I-IV, a 36-track instrumental collection released under a Creative Commons license, Sudjam created a website, Flash audio player, ordering system and download system, and hosted all content. Options included digital downloads in several formats, CD sets, and limited edition packages.