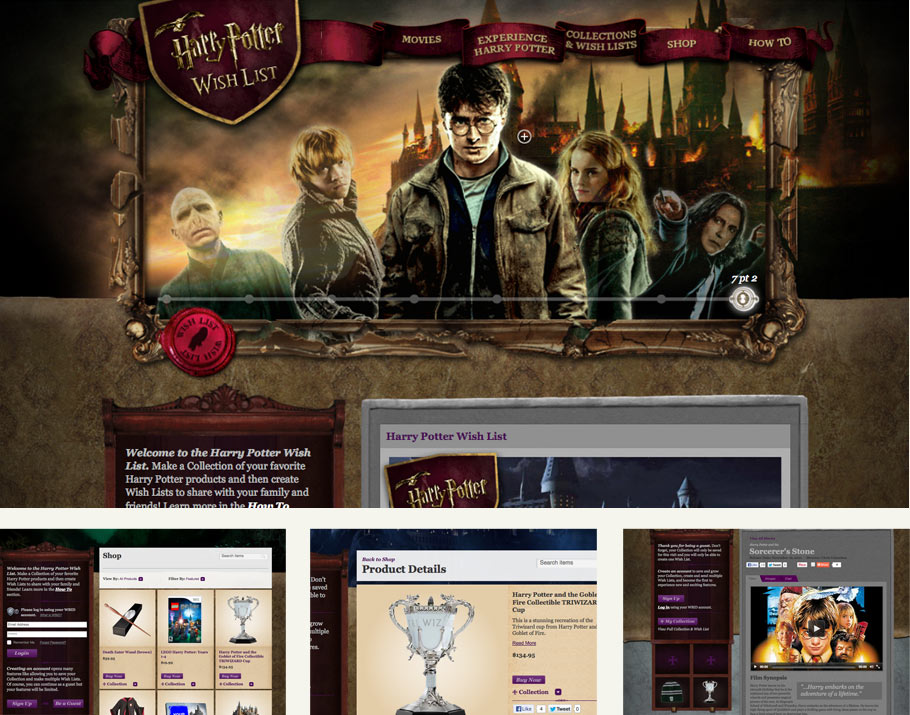 Harry Potter Wish List website
Sudjam's challenge, issued by Warner Bros. and Harry Potter, was to highlight the products of one of the most storied movie franchises in history in a compelling way. By connecting unique merchandise with passionate fans, The Harry Potter Wish List site lets users select a range of items to save in their personal collection and then share via their wish lists. With approximately 10-15% of their site traffic coming via tablet or mobile devices, optimization across all screen sizes was important. This was achieved by converting the site's many Flash-based elements to Javascript and HTML5, allowing it to retain robust features for desktop or tablet. In addition, Sudjam designed and developed a separate mobile site to give users on the go the chance to take their wish list with them wherever they are.
Mobile version: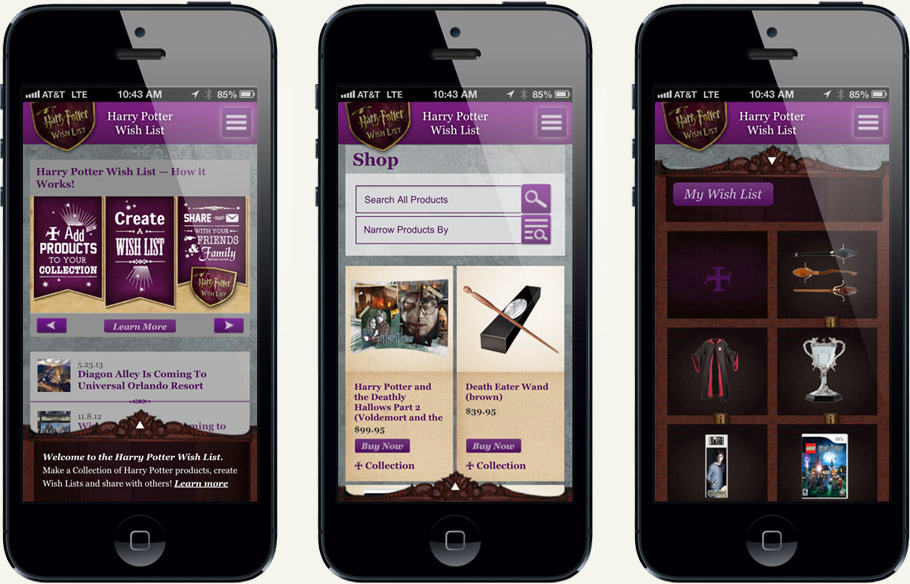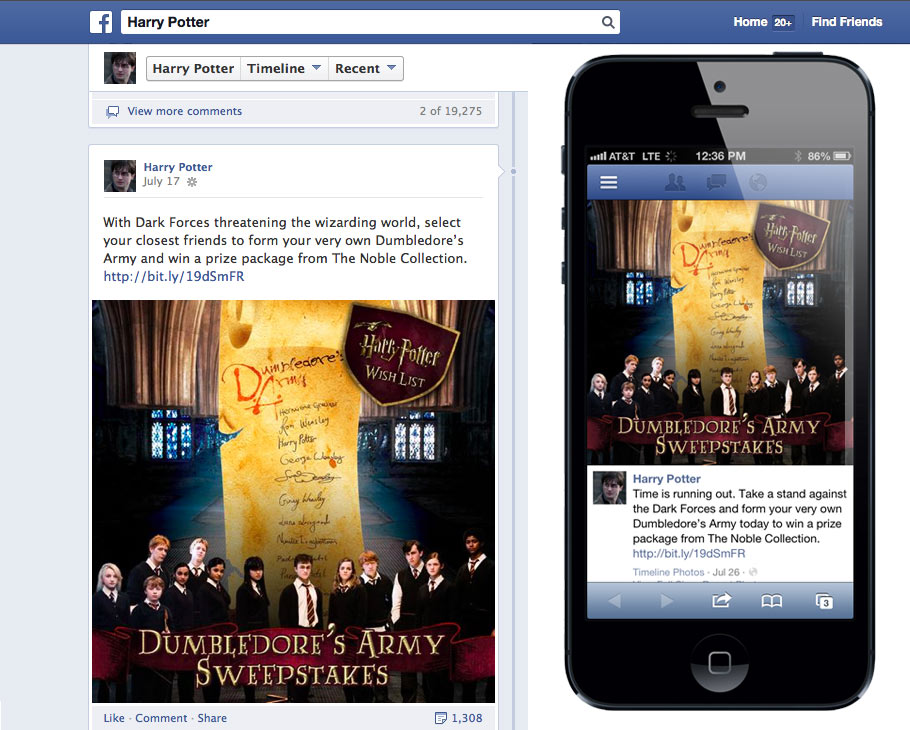 Dumbledore's Army Sweepstakes
To promote the site as it was being launched within an extremely tight launch window and minimal advertising support, Sudjam built the Dumbledore's Army Sweepstakes. Integrating with the brand's social media networks, the sweepstakes page brought visitors from the brand's formidable Facebook community (#1 movie site on Facebook at 63 million Likes). The brand saw robust participation and awareness each time the promotion ran, and website traffic nearly doubled.
 Visit the Facebook page.